Comedian • Writer • bad at compliments
DIANA HONG
I tell jokes. Sometimes they make you go "aw" before "haw".
The Sparknotes
Diana Hong is a Korean-American stand-up comedian and writer with a style all her own. Diana is a regular at Cobb's Comedy Club, San Francisco Punch Line, and was named a Comic of the Week by The Jackie & Laurie Show. Her comedy has been featured at Limestone Comedy Festival, SF Sketchfest, on Fuse TV's "We Need to Talk About America" and won a Best of Fest at the 2022 Big Pine Comedy Festival. Her composed demeanor stems from the pressure of being an only child to Korean immigrants but sometimes pressure doesn't make diamonds, it makes comedians. She shares personal anecdotes of navigating identity and life, digging into serious topics in a way that will make you laugh, relate, and want to give her a hug. Her humor is like the ocean: deep, dark, and salty.Diana currently lives in Los Angeles, CA with her two cats and partner Kayla (obviously a woman because...two cats).Check her out on social media for clips, cat videos, and silly jokes @dhongcomedy
Etiam dolor
Done!
Odio ut enim volutpat maecenas aliquam semper feugiat.
PRESS & APPEARANCES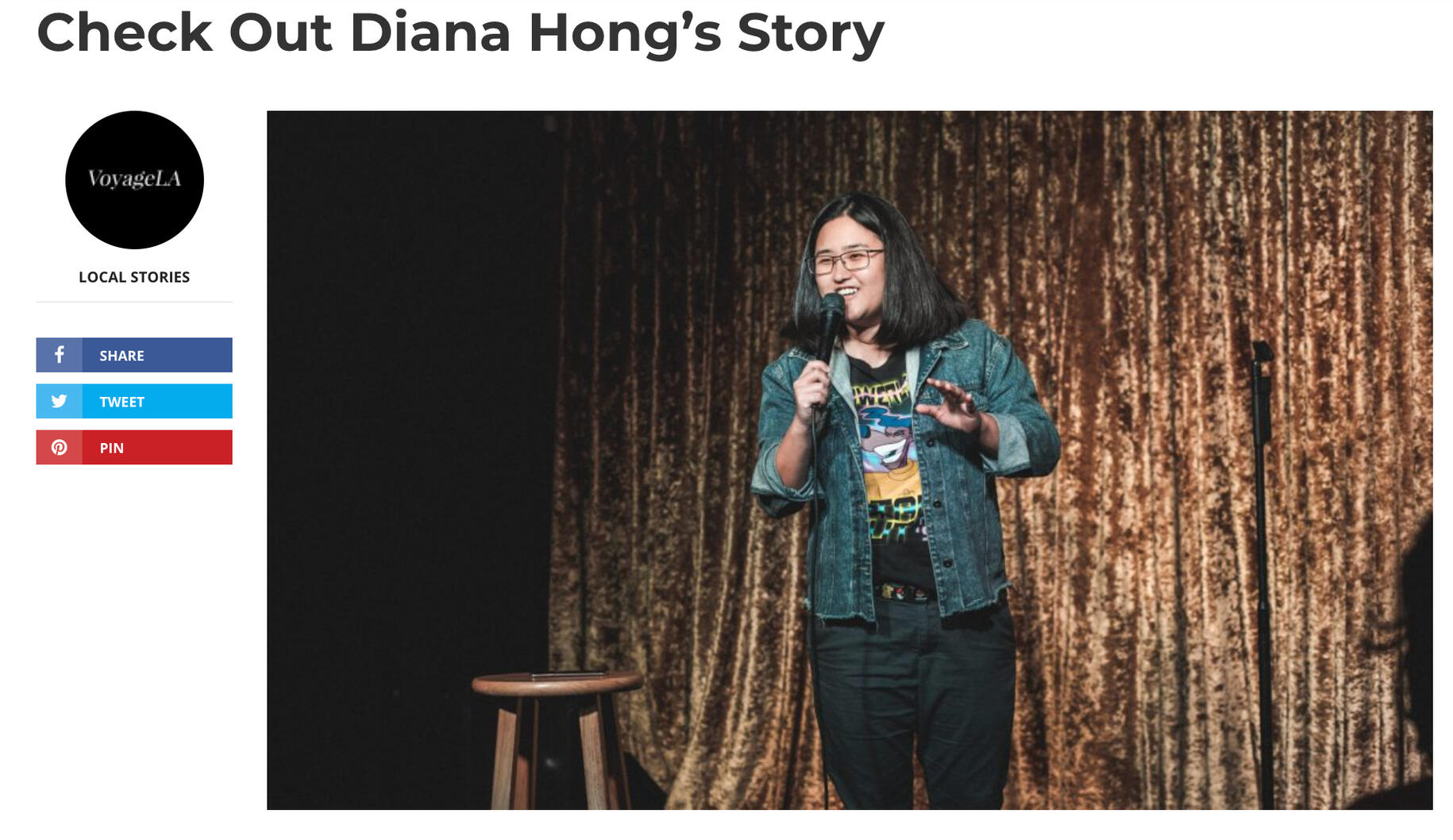 Clips & Guesties
Don't See Your City?
Let me know where should I go next!
Want to talk about something else? email me at dhongcomedy@gmail.com